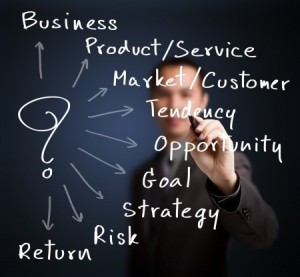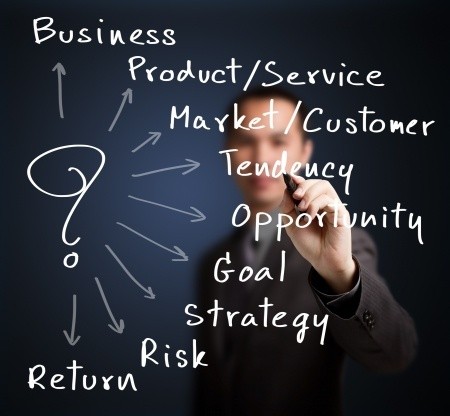 Want to put up a thriving business of your own? Even if it's just going to be a simple, home-based operation, you'll need to have a personal business plan in place. This article will help you develop a business plan to anchor your business's future on.
Why Most New Entrepreneurs Fail to Achieve Business Success
One of the top reasons why around 9 out of every 10 new businesses fail is simply because these businesses didn't have a business plan (or had a poorly-written one). Going into business without a business plan is like going on a mountain trek without a map or GPS support – you'll eventually get lost and starve!
Related: Starting A Business – The Crucial First Few Weeks
Your business plan will be your business's compass. As the years go by, you will refer to it often to make sure your business is steadily moving towards its goals.
How to Write a Personal Business Plan
Here's a simple worksheet to help you come up with your business's preliminary business plan. You can adjust the business plan later on, but you got to have one first.
A good basic business plan has 4 parts:
#1 – The summary of your plan. This is a short, simple summary of what your business is all about – the needs it fills, the problems it solves, etc. Ideally, it should be something you can summarize in 1-2 sentences – but you can start with a longer description and shorten it later.
#2 – The specific tactics of your plan. Here, you should outline the specific strategies your business will be using, including pricing, marketing methods, where and how to generate sales, etc.
#3 – Goals, variables, activities, milestones. These are basically the estimated "numbers" your business will be working with, and the preliminary goals you'll be working towards. These have to be based on fact and not just pure assumption, so do your research.
#4 – Basic predictions for operational costs and revenue. Before you start any business, you got to have at least very basic predictions for how much it would take to start and operate it over the months, as well as how much revenue you expect to generate (and when). You can study existing businesses in your industry for these numbers, or even ask companies and individuals who are not in direct competition with you.
Related: The Top 3 Traps to Avoid for New Home Business Owners
Write Your Personal Business Plan Today
Before you start your business… before you can look for investors, hire staff, and establish partnerships… you MUST have a business plan. By the numbers, your business WILL fail without one!
Use the 4-step process outlined in this article to generate your first business plan. Then comb through the numbers thoroughly to see if it's truly a viable plan… or if you need to make adjustments, or explore an entirely different business altogether.
Once you have a personal business plan in place, read this article for advice on how to properly execute it.
BEST IN #BUSINESS "10 SECRETS OF THE NEW RICH" by @KevinJDonaldson http://t.co/tMOXO88leb #BMRTG #IARTG #KindleALERT pic.twitter.com/UeT7hSqbFf

— Kevin J Donaldson (@KevinJDonaldson) October 12, 2014
Related: Why You Should Give Your New Business an Exit Strategy
Visit Kevin J Donaldson's profile on Pinterest.
About the Author
Kevin J. Donaldson is an entrepreneur, life & business coach, and bestselling author of 10 Secrets of the New Rich. His mastermind group, Real Wealth Solutions, Inc., pursues the advocacy of putting a thriving business in every American home. To learn how to put up your own sustainable business and help rescue the economy, join the Real Wealth movement now.
References:
3 hours ago … Business Insider. Login. Remember me. I forgot username or ….. Get Business Insider Emails & Alerts. Sign-Up. Learn More ». Business Insider …
Fox Business | Business News & Stock Quotes – Saving & Investing
Business news, small business news, business financial news,personal finance, finance trends, finance news, stock market index, stock data, stock market news …
Business – Wikipedia, the free encyclopedia
A business, also known as an enterprise or a firm, is an organization involved in the trade of goods, services, or both to consumers. Businesses are prevalent in …
Business News & Financial News | Reuters.com
Business news & Financial news from Reuters.com.
CNNMoney – Business, financial and personal finance news
Get the latest news on global business and market trends from the international section of CNNMoney, the world's largest business website.