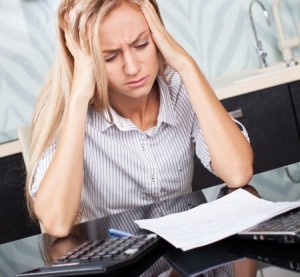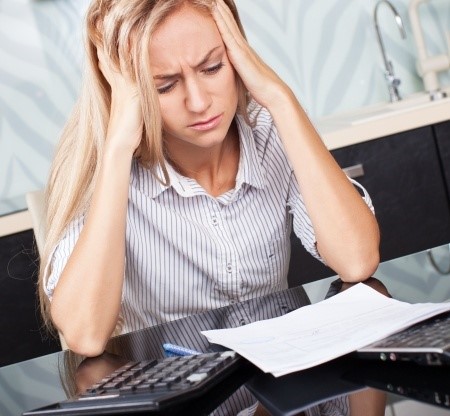 While you're using your new personal business plan to build a thriving business, be careful of trip-ups along the way. Most new business owners never see these "traps" coming, because (1) they don't prepare for them, (2) the traps seem harmless, or (3) these traps are too tiny to notice, but snowball over time.
Here are some of the most common traps for the new entrepreneur:
Trap #1 – Hiring Friends and Family to Run Your Business
Related: Why You Should Give Your New Business an Exit Strategy
Especially when building a home-based business, it's easy to hire friends and family to work as your "staff." It's convenient, because there's hardly any need for interviews, paying them is easy, and they're a joy to work with when times are good.
But when times are bad, or when they fail to do their jobs well, things get doubly tough. Are you ready to give them the necessary discipline? And what should you do when you have to let them go?
Hiring the wrong people is the fastest way to undermine a sustainable business. Think twice before hiring friends and family!
Trap #2 – Not Hiring Who Your Business Really Needs
Business success depends on good business leadership, and that means hiring and partnering with only the people your business really needs. These are the smart, hardworking people who know your industry as well as, or even better than, you. Your staff and/or partners must know the risks involved and how to deal with them.
Hiring or establishing connections with good partners might be uncomfortable for you in the beginning, especially if you're used to doing things yourself. Just remember that if you want to avoid getting burnt out and sheepishly going back to the corporate world, you'll need to build a network to support your business.
(More on avoiding burnout in my next article!)
Related: 4 Steps to Writing a Personal Business Plan
Trap #3 – Not Making Sure Your Business Can Afford to Hire Staff
Some businesses, such as skill-oriented ones like design firms, don't "scale" very well. That is, let's say you're a freelance designer and you'd like to expand your home-based business, it means longer hours and more stress for you. After all, you can't always "delegate" your design work – your new clients will insist they want YOU to do the work!
Firstly, make sure your business generates enough profit to cover the costs of hiring. Remember, you won't just be paying them a salary – you'll also need to cover health care, insurance, taxes, etc. If your business doesn't generate enough profit, perhaps it's best to defer hiring until it does.
And secondly, if you really do need to hire staff, make sure you train them well. Prepare to give away some of your trade secrets. Find staff and partners who truly share your vision for the company, and who can confidently take the reins when you decide to pass the business on to them.
Why would you pass the reins on to your staff and partners, you ask? Because here's another lesson for you: When building a business, you need an exit strategy.
And that's what we'll be taking up in my next article. Stay tuned.
BEST #SELFHELP #INSPIRATIONAL BOOK "10 SECRETS OF THE NEW RICH" by @KevinJDonaldson http://t.co/b6aMQMJ3Xg #IARTG pic.twitter.com/0hWEtSuE3m

— Kevin J Donaldson (@KevinJDonaldson) October 8, 2014
Related: Starting A Business – The Crucial First Few Weeks
About the Author
Kevin J. Donaldson is an entrepreneur, life & business coach, and bestselling author of 10 Secrets of the New Rich. His mastermind group, Real Wealth Solutions, Inc., pursues the advocacy of putting a thriving business in every American home. To learn how to put up your own sustainable business and help rescue the economy, join the Real Wealth movement now.
References:
A business (also known as enterprise or firm) is an organization engaged in the trade of goods, services, or both to consumers. Businesses are predominant in …
Business.com – Helping Growth Companies
Acquire the knowledge, products, and services you need to run and grow your business.
Forbes – Business Information and Business News – Forbes.com
Forbes is a leading source for reliable news and updated analysis on Business. Read the breaking Business coverage and top headlines on Forbes.com.
Businessweek – Business News, Stock market & Financial Advice
A renowned business publication. Business news, trends and profiles of successful businesspeople.